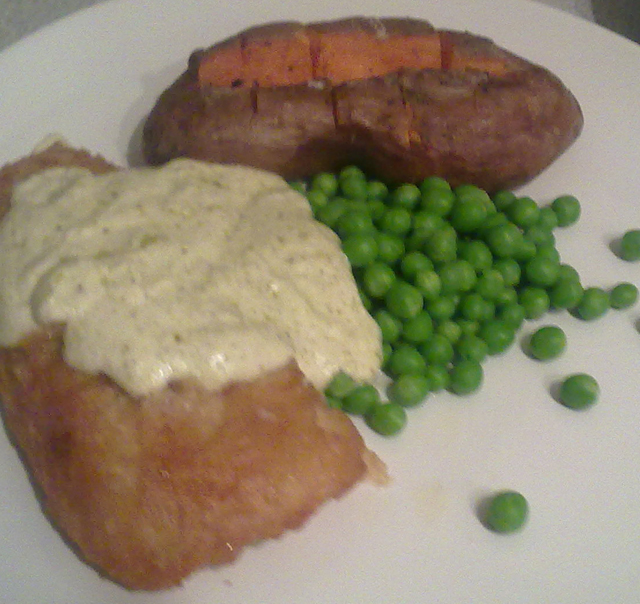 Sometimes even though you've had the whole day to conjure up a tasty and welcoming meal for your loved one's return from work, suddenly the ample time has vanished, and you have 30 minutes to come up with something for supper, before you go out to a friend's birthday party (this is my excuse for the blurry photo). And you promised a surprise treat for pudding.
At this point, it's the little bits of creativity that count. Our staple of battered fish, pesto sauce, boiled potatoes and veg got a bit of a makeover, so that as the Penguin walked dripping through the front door, supper was just being brought out of the oven (although he had to wash the plates for it to be served on. Bad Lina).
Sweet Potatoes
Microwave in the plastic wrap as per directions, then split open, sprinkle generously with pepper, salt, olive oil and nutmeg and place on the the oven tray with the fish.
Instant "White Sauce"
The remains of the creme fraiche from the curry… simply heated and pesto added. This was quite sharp… it could probably have done with more pesto, but went quite well against the sweetness of the potato.
And there was even pudding…..