I noticed a recipe for pasta with squash and spinach in one of the Good Food 101 books, but thought those ingredients would work well in lasagna, so came up with the following.
Made for dear friends we haven't seen for nearly a year when they came to dinner, along with the usual chocolate lava puddings. I grabbed a photo after serving.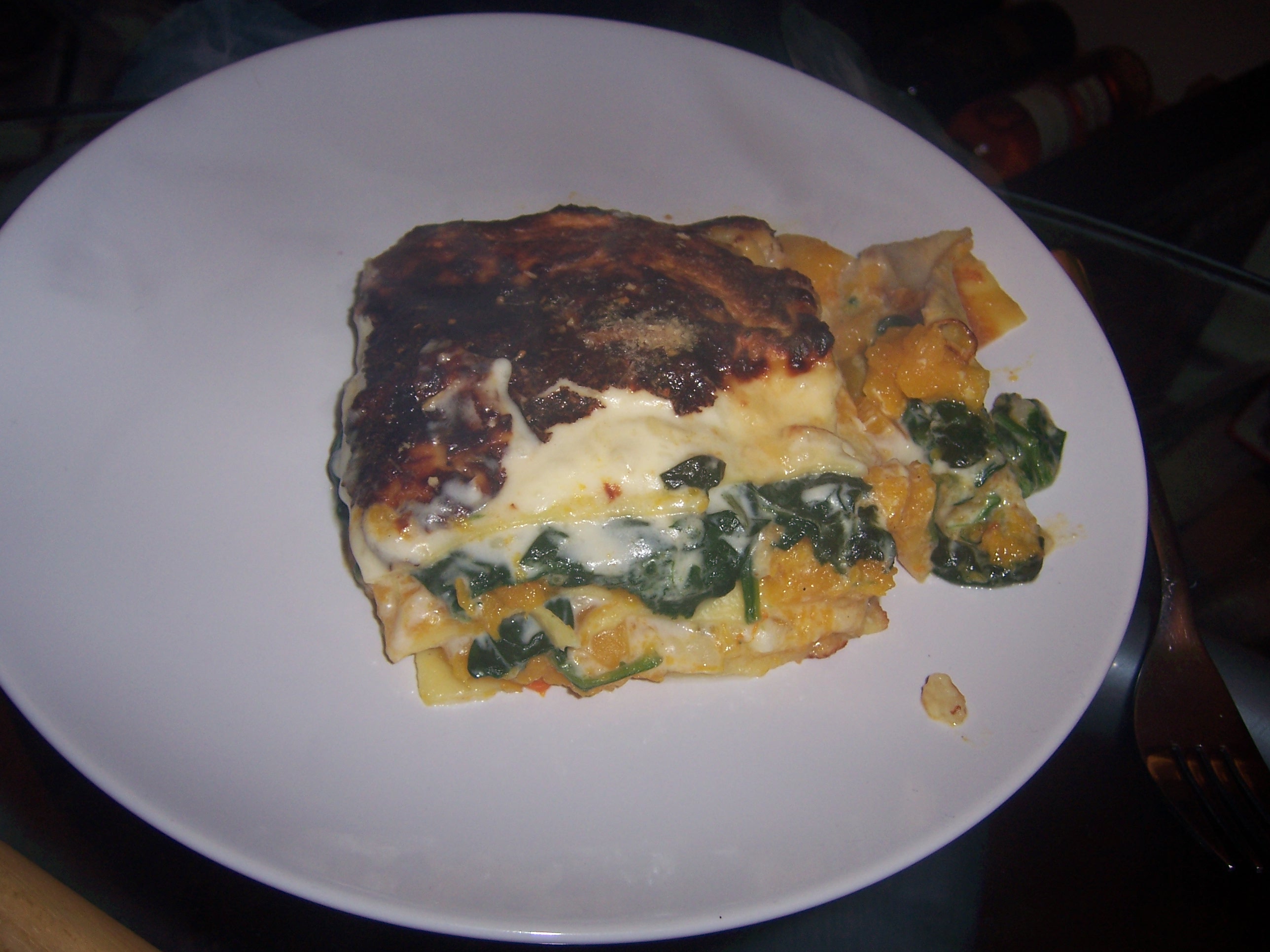 1 very large butternut squash
2 packets fresh spinach
1.5 pints cheese sauce
1 packet fresh lasagna (contained 6 sheets, I believe)
Peel the squash, chop into smallish pieces and microwave-steam for 8 minutes. I did this in two batches as I couldn't fit all the squash into my steamer.
Mash the steamed squash with 100 ml milk, a pinch of cinnamon, some nutmeg and a little pepper.
Cook the spinach.
Make 1.5 pints sauce (3oz flour, 3oz butter, 1.5 pints milk, cheeeeeese).
Construct the lasagne, layering sauce, pasta, squash, spinach in a baking dish. Repeat, cover the top layer of pasta with sauce, sprinkle with grated cheese and bake for around 30 minutes in a 200C oven.
I had 3 sheets of pasta, some squash and a tiny bit of spinach left over, so made a repeat lasagne in a smaller oval dish with 1/2 pint of sauce.