At home we always ate apple crumble with a topping that included oats, which I love, and was made with oil, removing the necessity of rubbing in the butter. But the Penguin likes non-oat topping too, so I thought I'd give that a go.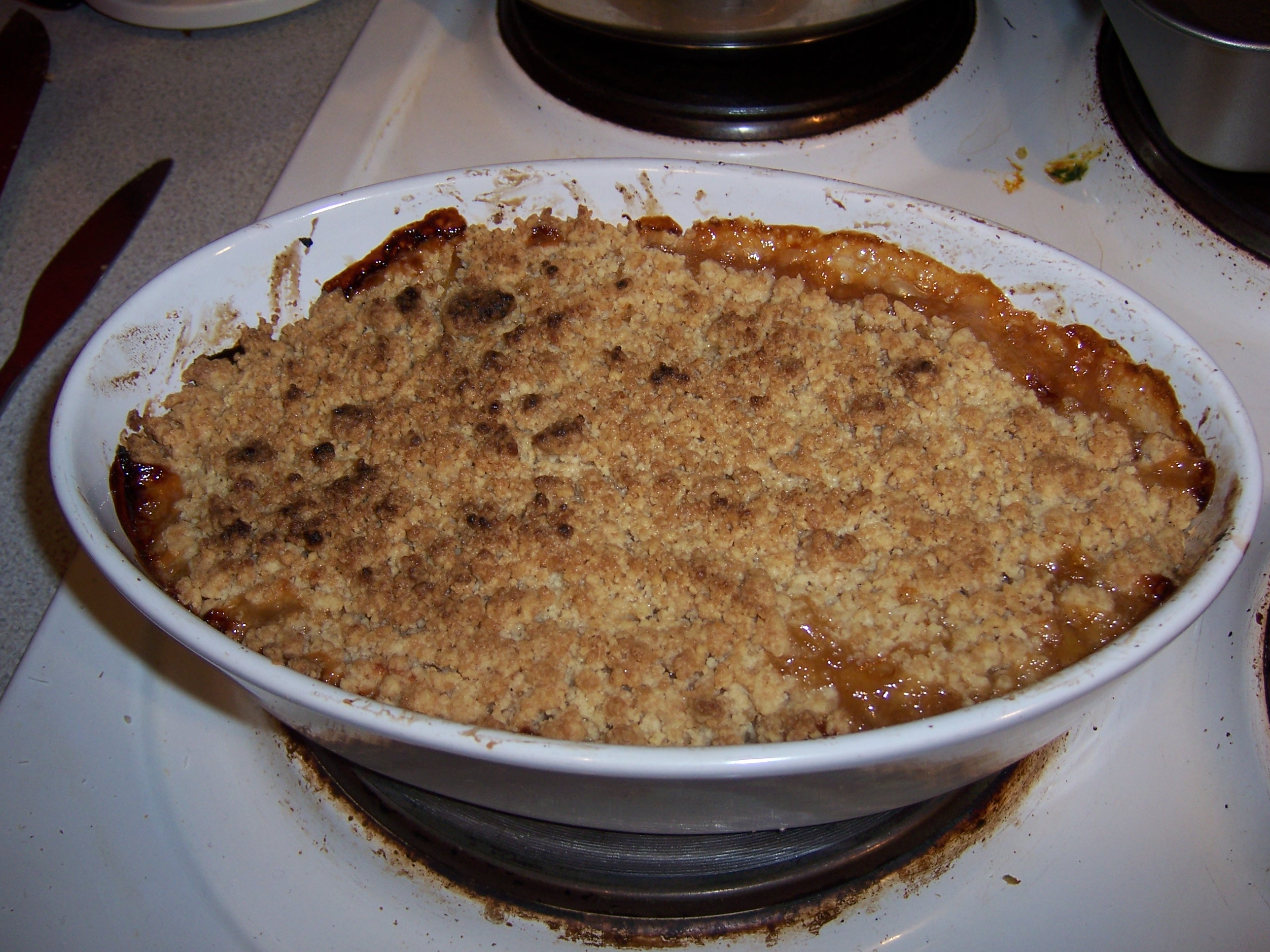 150g flour
90g brown sugar
100g butter (room temperature. I left my cubes of butter to warm up whilst eating first course)
~6 dessert apples
1 tbsp brown sugar
1 handful raisins
cinnamon
Cut the butter into small cubes.
Chop the apples and place in a pan over a low heat with 1 tbsp water and 1 tbsp sugar for 5-10 minutes until soft.
Mix together the sugar and flour.
Rub the butter into the sugar/flour mixture.
Place the apples in a baking dish (my smallish oval one was perfect), add raisins and cinnamon and stir.
Add the topping (I had a fair amount left over).
Bake at 190C for 20 minutes.