A variation on this version with fried peppers, because we'd had that a couple of days earlier.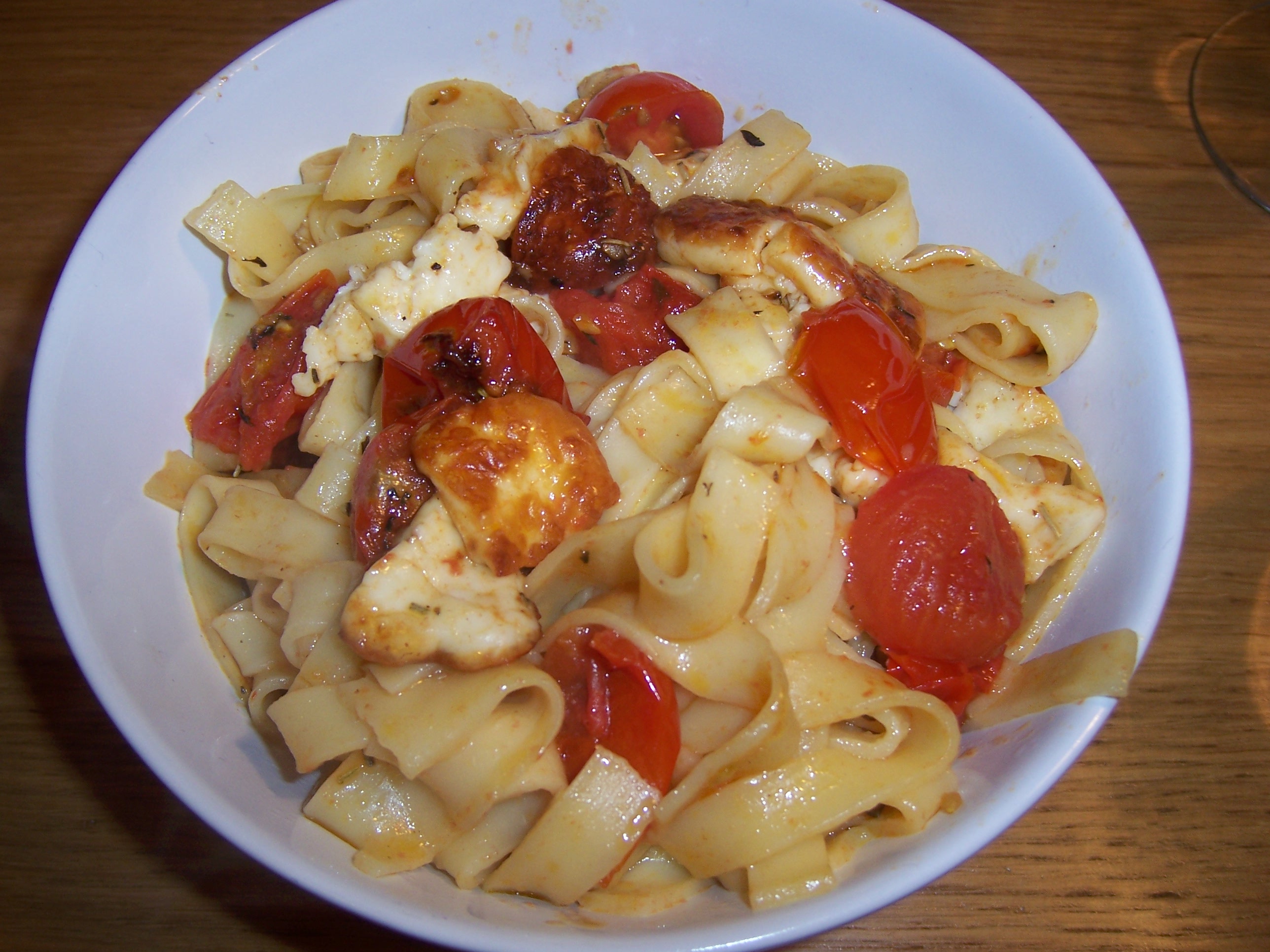 Recipe
Halve the cherry tomatoes.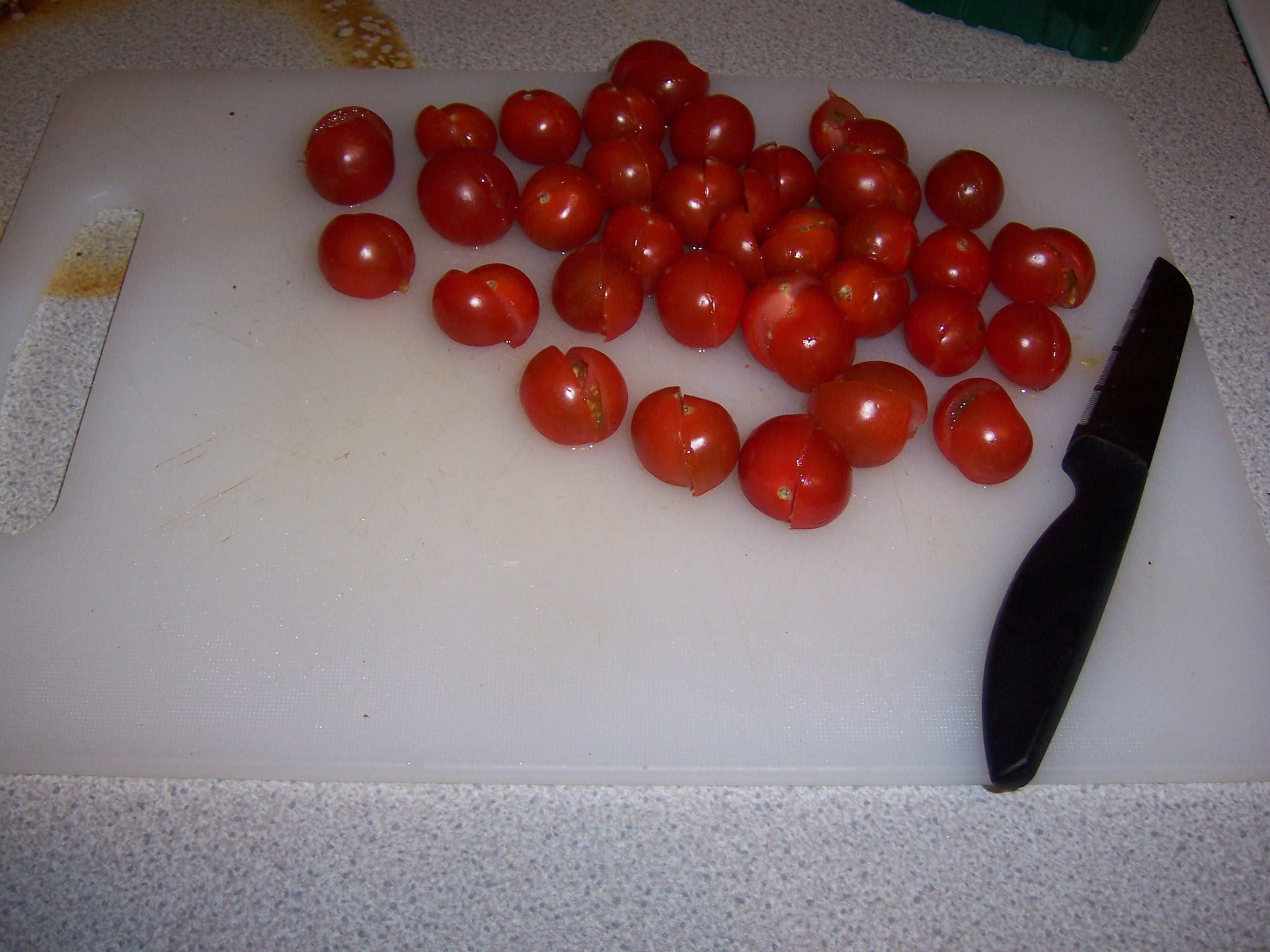 Chop the halloumi.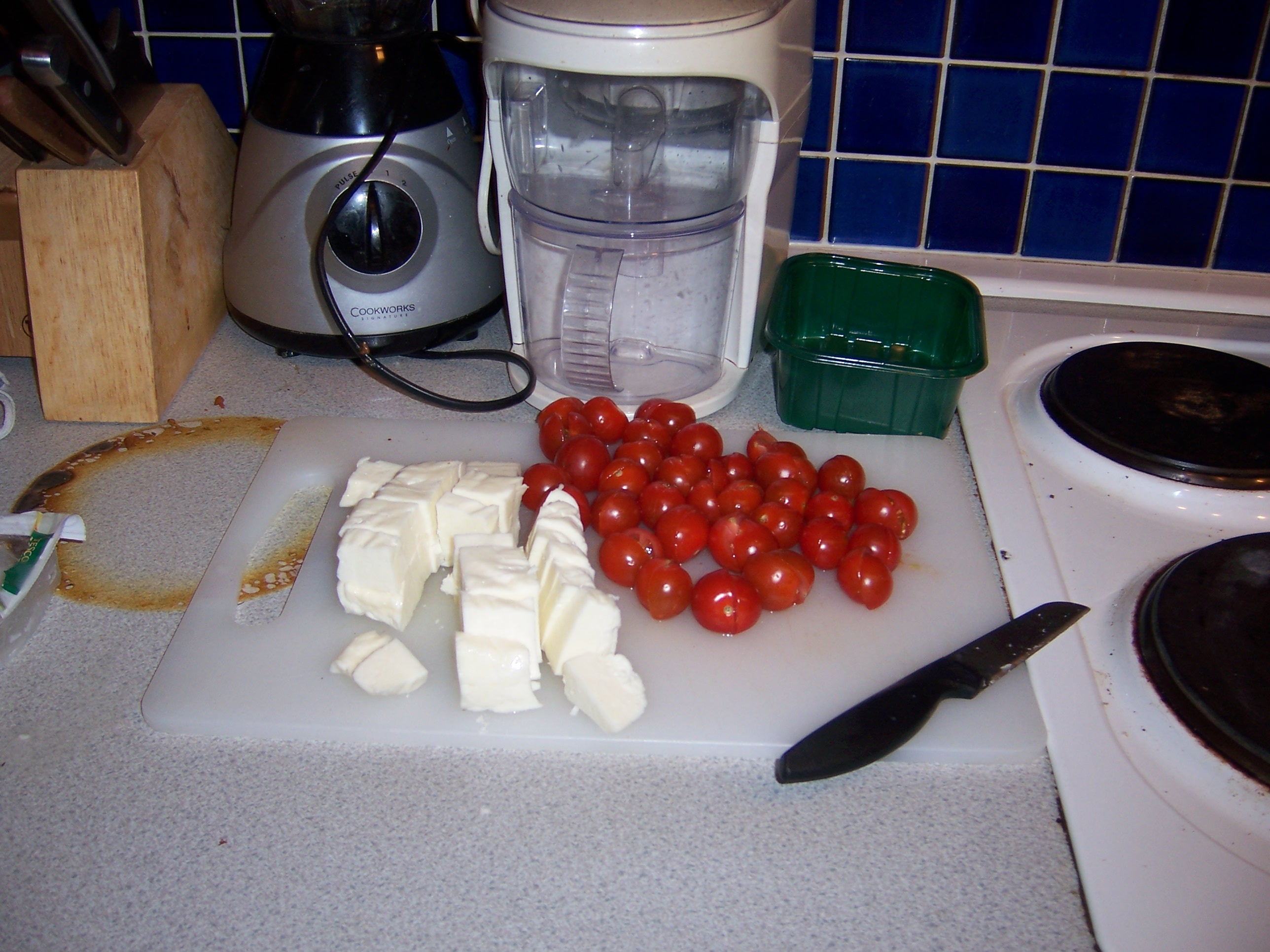 Dip the halloumi in the marinade (this time made with olive oil as well).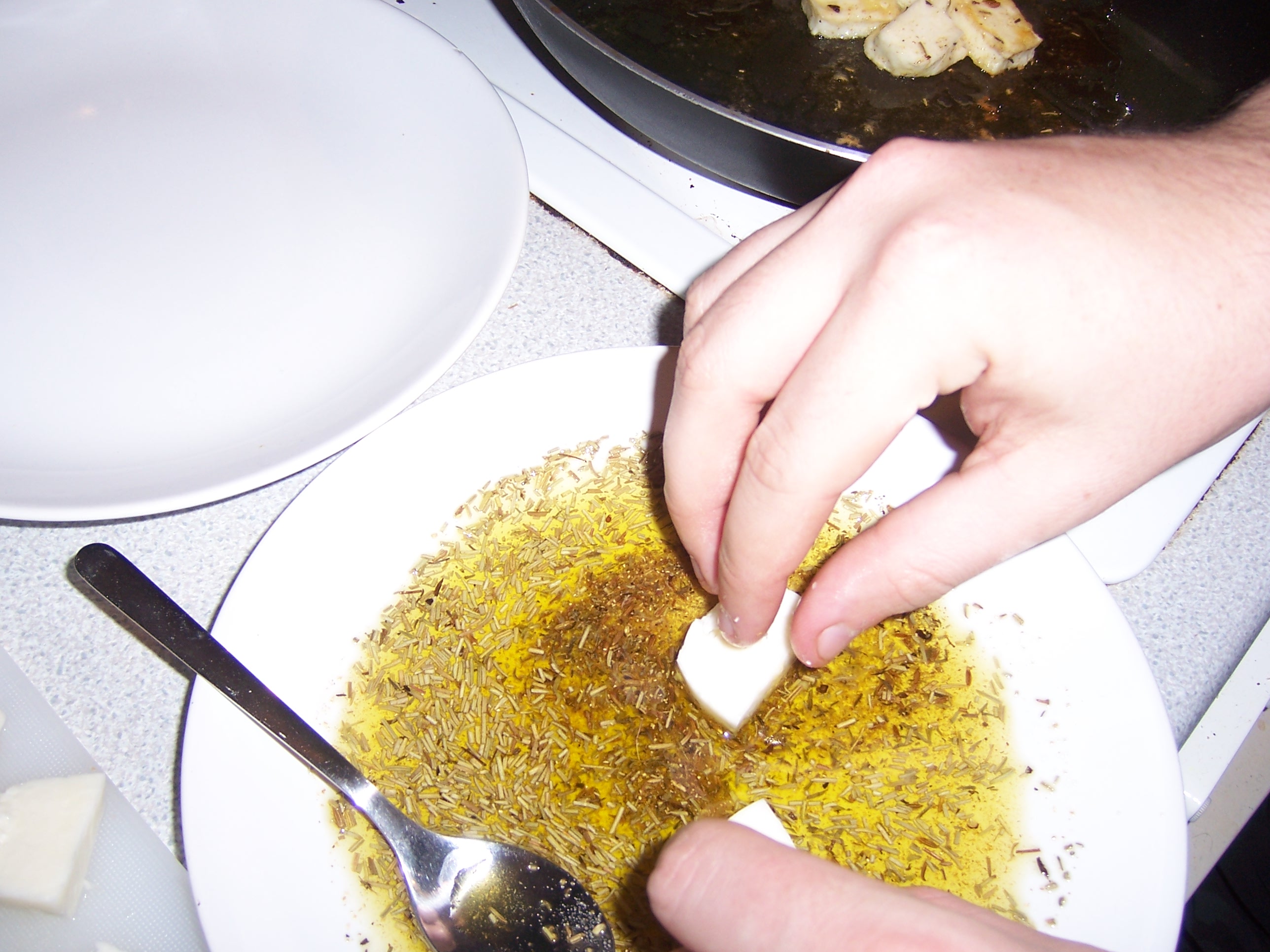 Fry the tomatoes, fry the halloumi.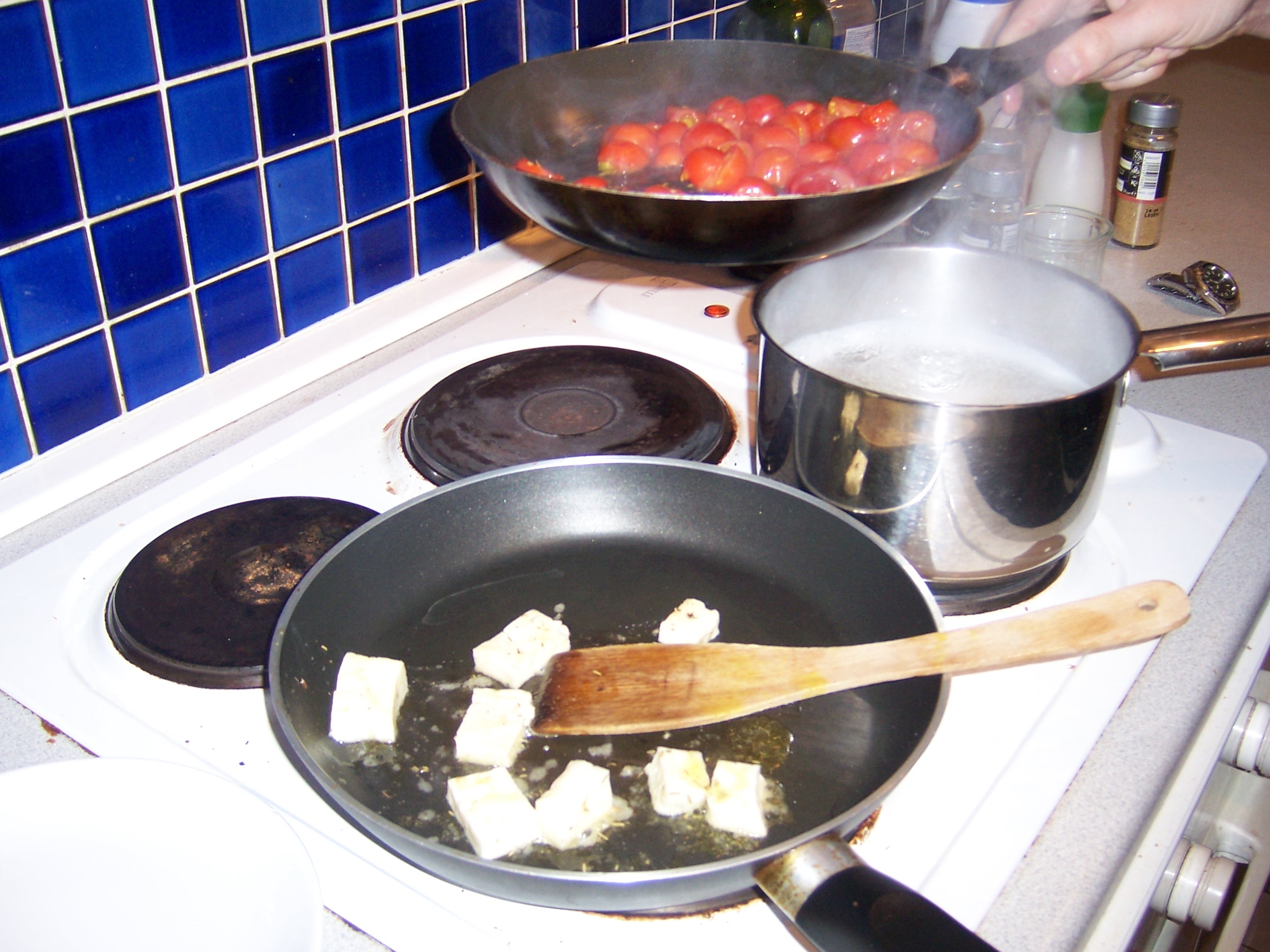 Pour the remaining marinade over the frying tomatoes. Done!