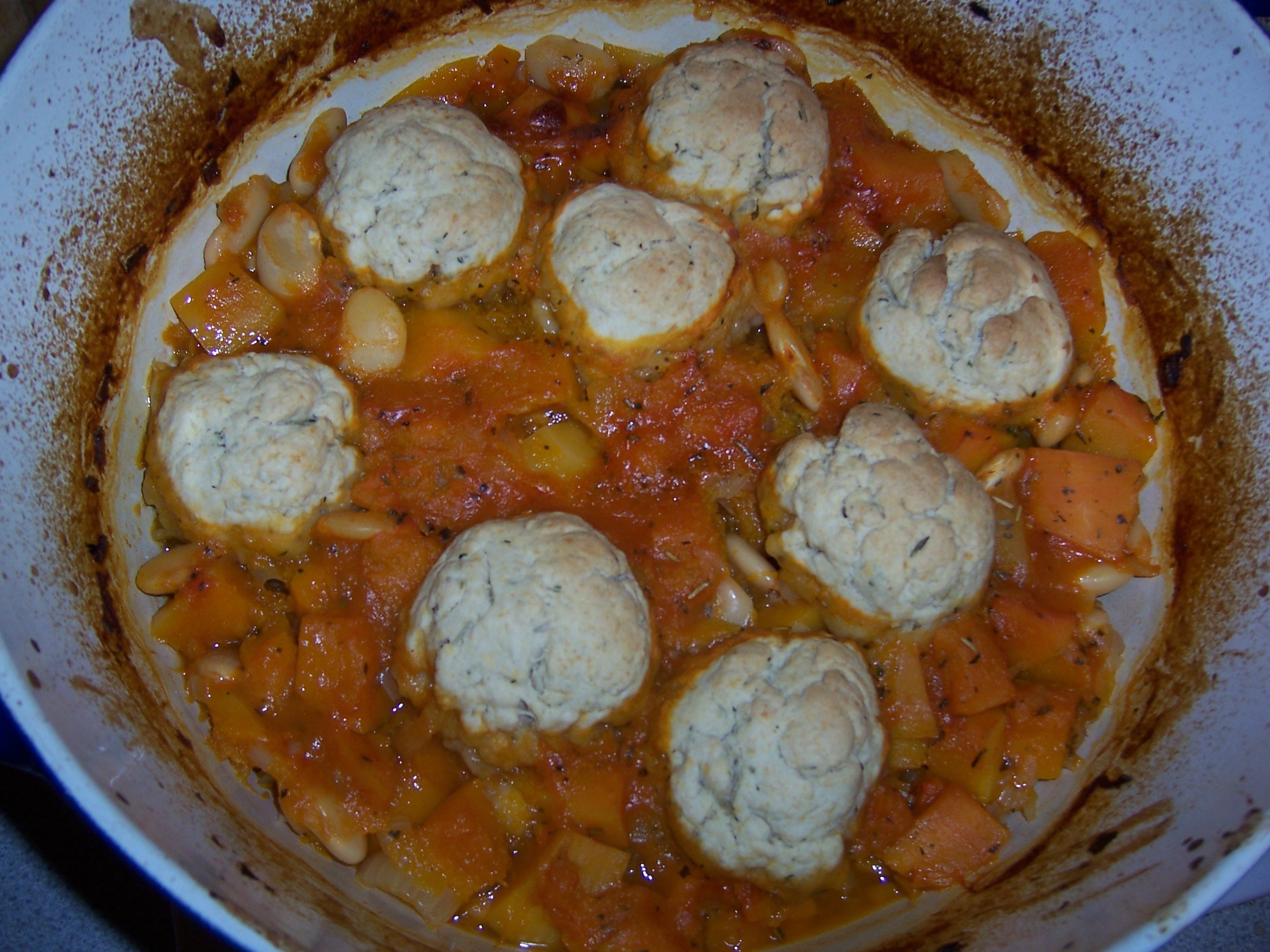 1 butternut squash, chopped
3 cloves garlic, crushed
(175ml white wine)
1 tin butterbeans, drained
400ml vegetable stock
2tbsp tomato puree
For the dumplings:
200g self- raising flour
100g vegetable suet
2tsp dried mixed herbs
Salt and freshly ground black pepper
5-8tbsp cold water
Chop the butternut squash and swede and steam until soft.
Make the dumplings:
Place the flour in a mixing bowl.
Grate the cold butter coarsely into the flour.
Preheat your oven to 190°C/375°F/gas 5
Season with salt, pepper. herbs.
Rub the butter into the flour until it resembles fine breadcrumbs.
Add a splash enough cold water to bind it into dough.
Divide the dough into eight and roll into round dumplings.
Heat the oven to 180C.
Place the vegetables into a casserole dish.
Add the butter beans, tomato puree, garlic and enough vegetable stock to cover the vegetables (400ml).
Stir well, bring to the boil on the hob, then cover and cook in the oven for 30 minutes.
Carefully float the dumplings on the surface, then cook uncovered for 20 minutes until the dumplings are crispy and fluffy.
Mmmmmm.