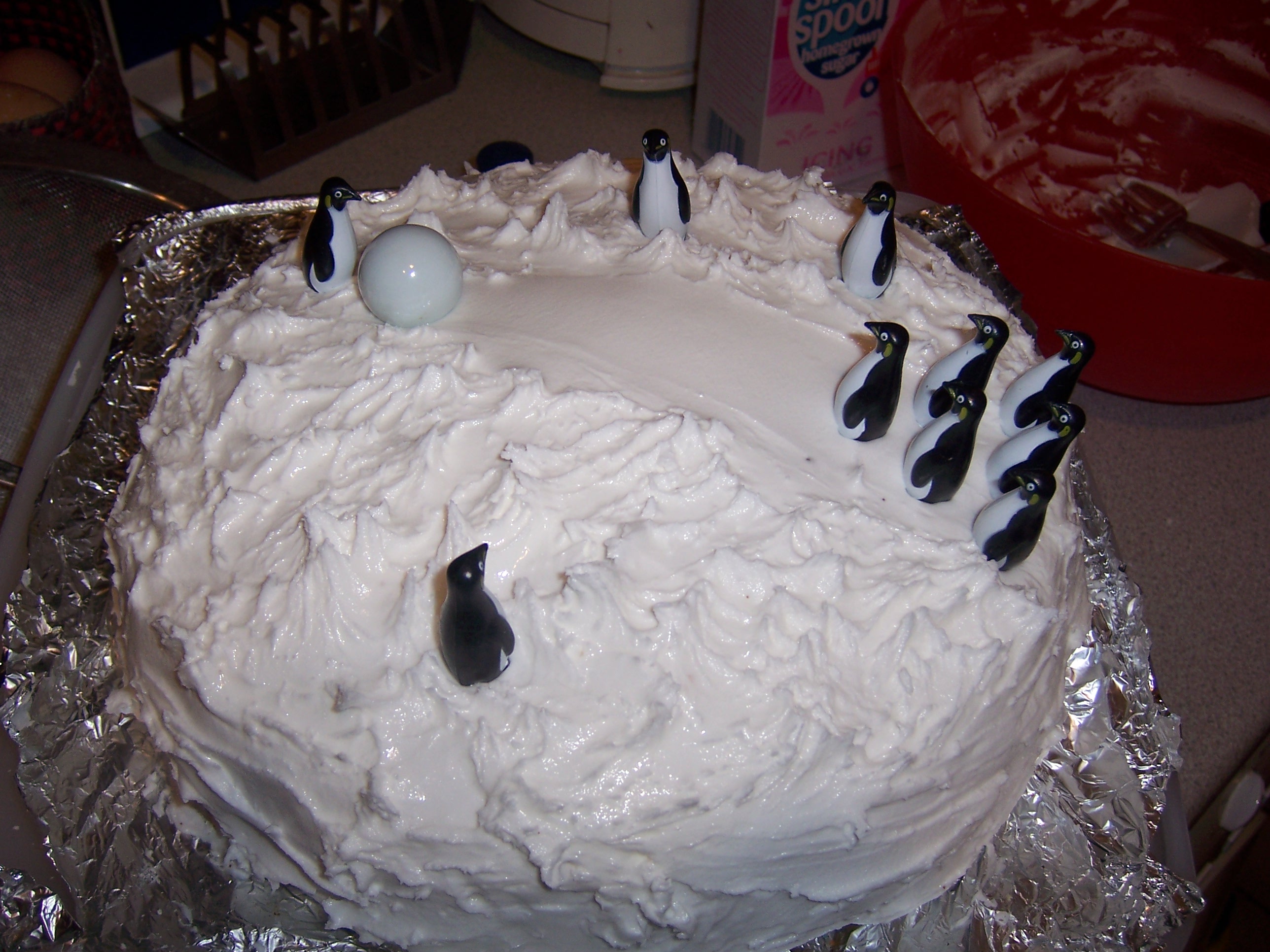 This recipe was taken straight from the egg-box lid that lives in the Family Recipe Folder. Interestingly, it turns out that I copied it into my own recipe book when I first went to university. Apparently I considered it vital to my university career. Five years later, the Penguin wanted fruitcake, so I dug out the recipe.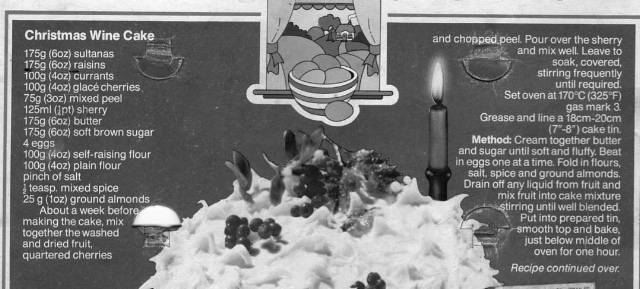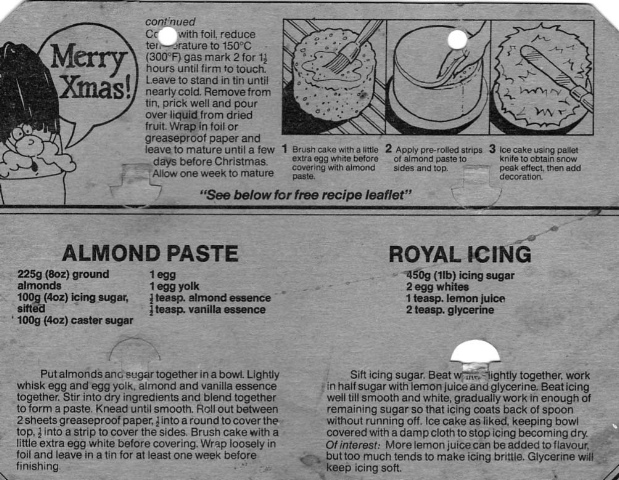 I didn't make the almond paste from scratch though…. I had 80% of a packet of marzipan to use up. A full packet would be better. But the icing was loooovely (extra icing sugar was needed to get it to the right consistency though).
And how else would a Christmas cake for a penguin be decorated? Turns out that it's very difficult to buy penguin Christmas cake decorations. But a Penguin Bowling kit makes all the difference.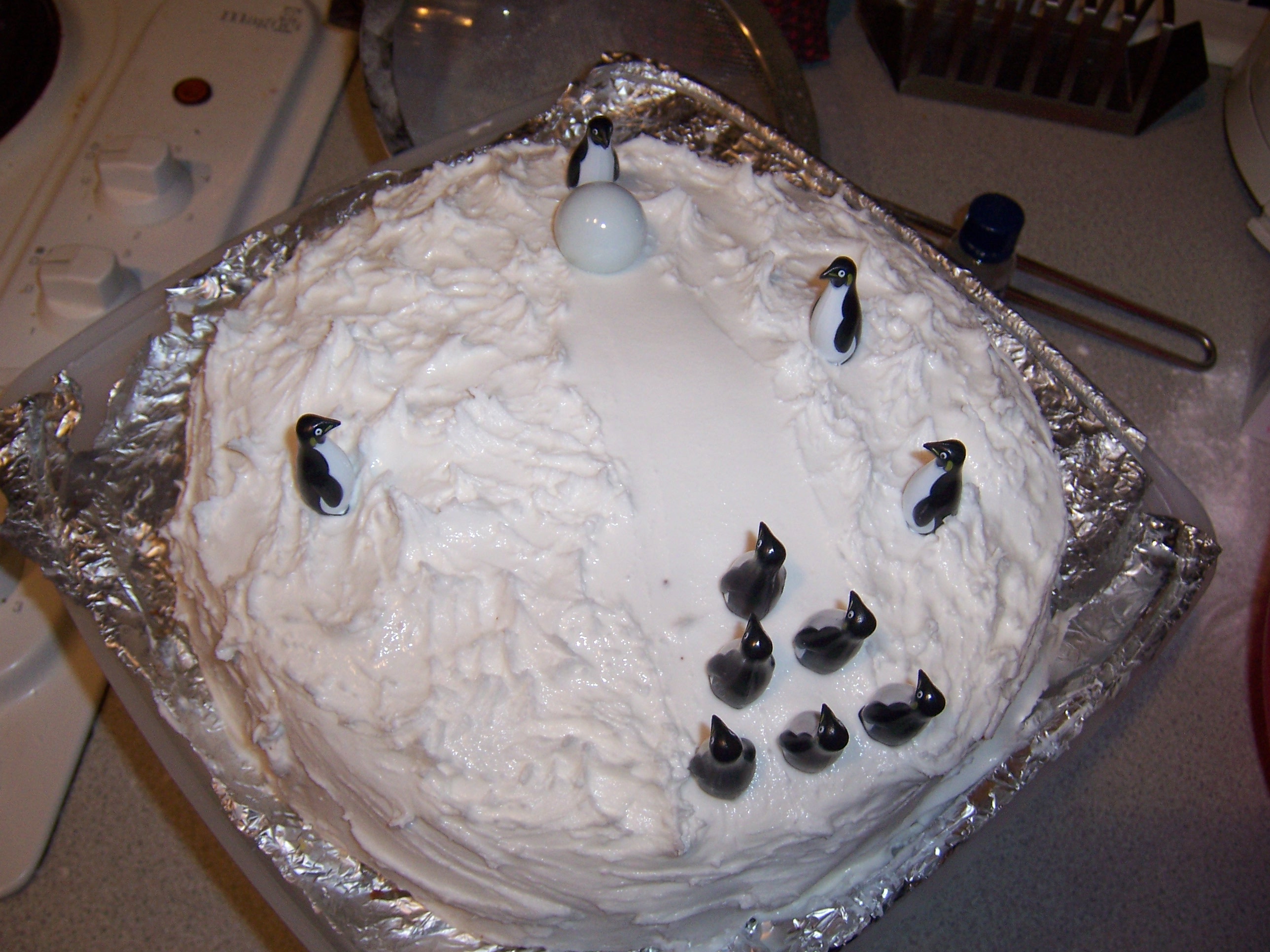 This is all that's left: