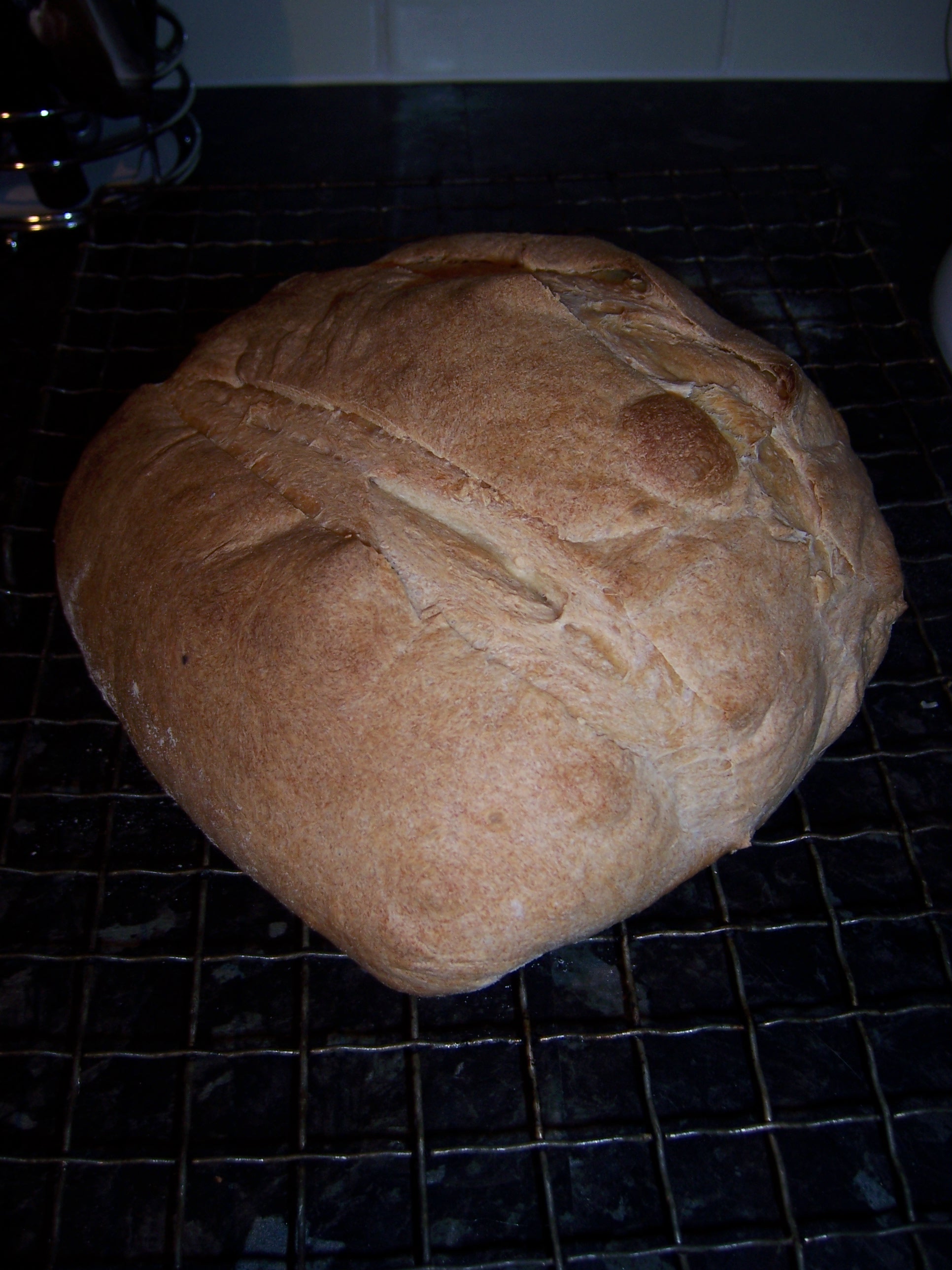 I wasn't entirely sure, but having seen Hugh F-W make this bread on TV, I followed the recipe pretty exactly, though the sachets of yeast I had were only 7 grams, not the 10g that the recipe states.
After a false start, which was followed by me dashing out to buy salt, it all came together quite well.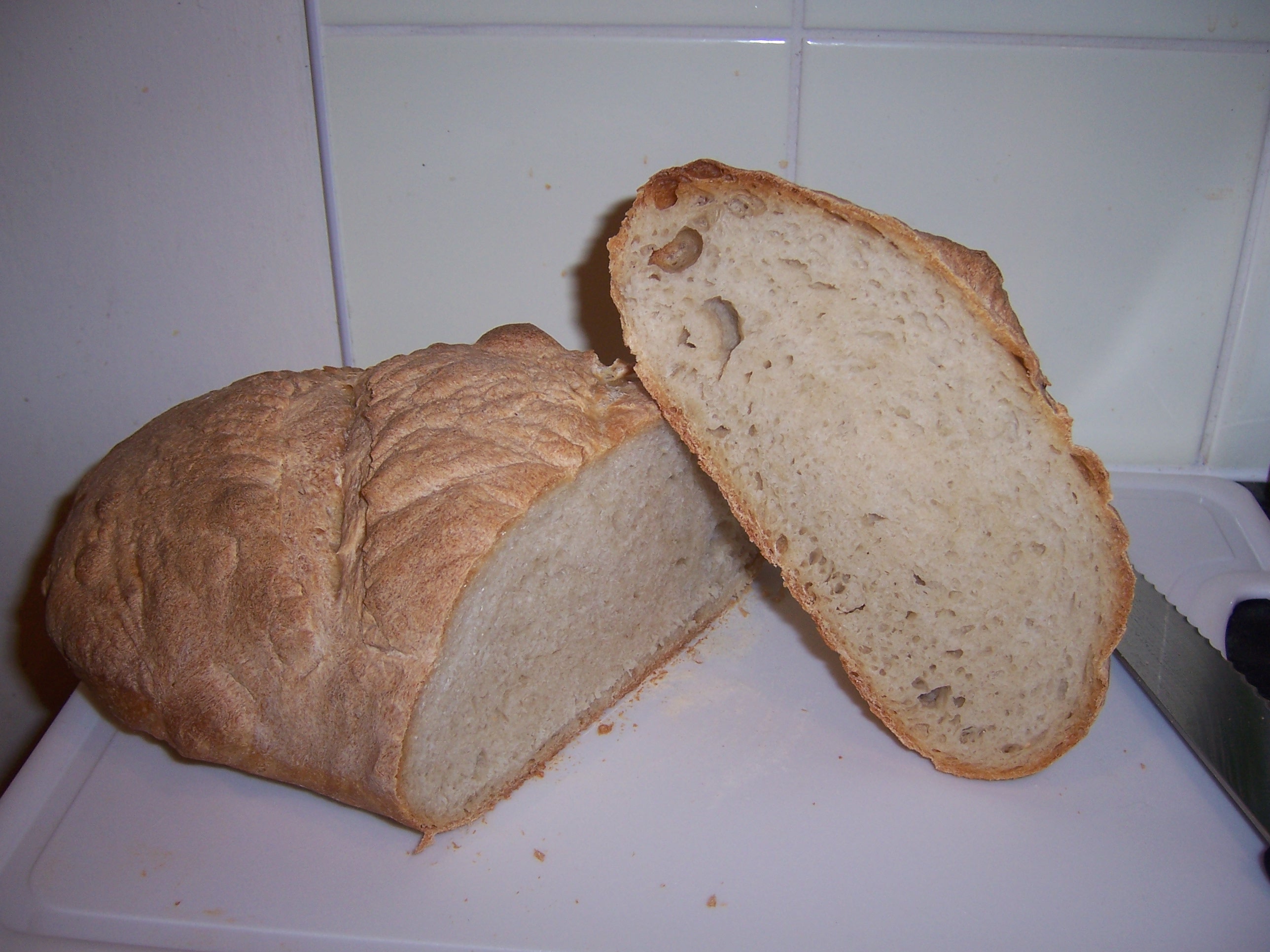 And a lovely summer-y supper resulted. We didn't wait for the loaves to cool. At the time of writing, it's been slicing nicely for lunches and the Penguin took some for his own lunch preparations rather than buying bread from a shop. I rather fear that this may have to become a weekly activity….