I'm very behind on posting recipes, but this is a quick post so I can share the recipe.
I wanted to make something to send out to my little sister in Italy to remind her of home, so thought I'd try brownies as they'd travel well and I've never made them before.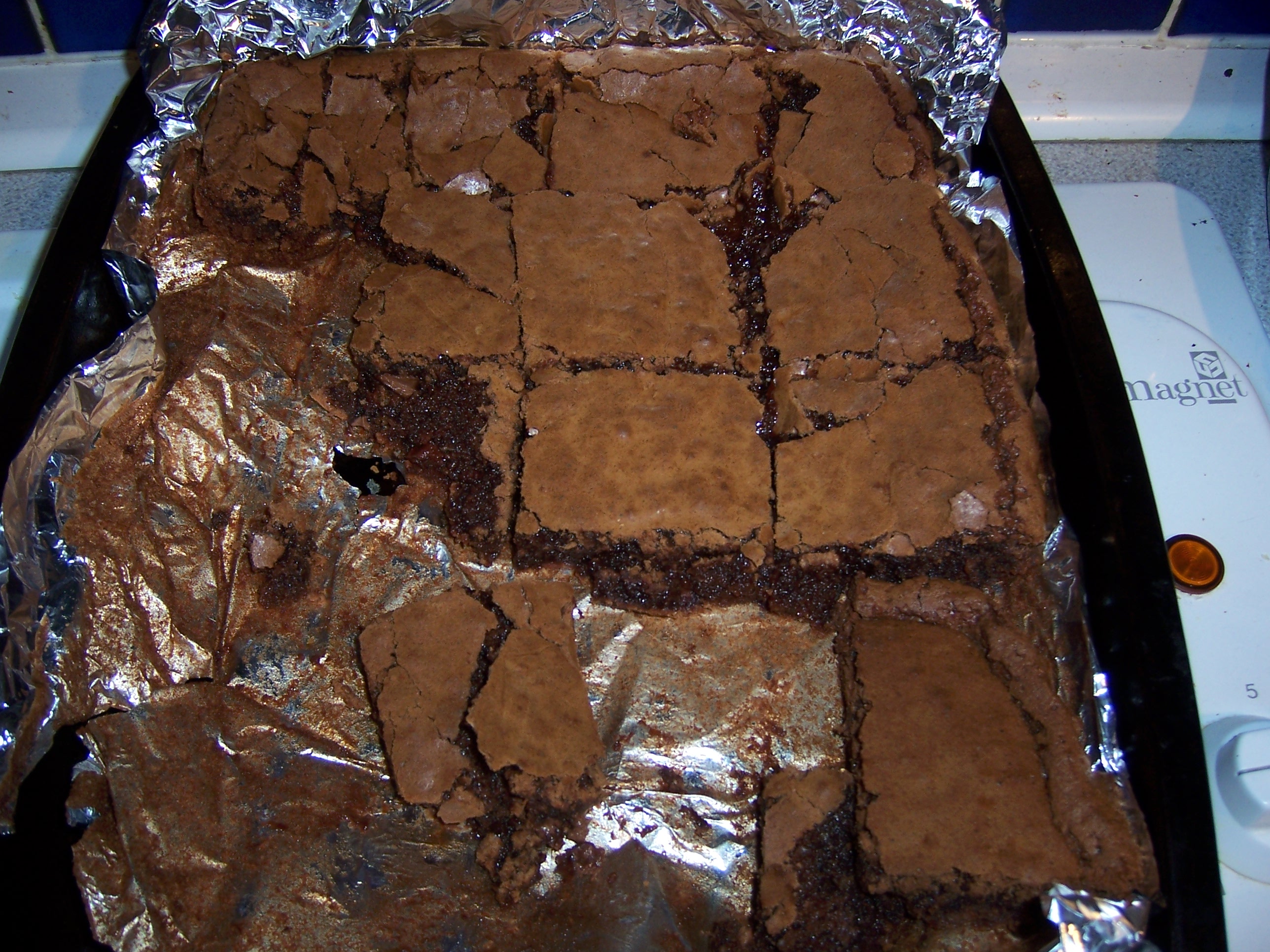 Adapted from the BBC Good Food Best Ever Brownie Recipe.
185g butter/margarine
100g dark chocolate
185g milk chocolate
85g plain flour
3 large eggs
275g granulated sugar
Place the butter in a medium bowl with 100g dark chocolate and 85g milk chocolate broken into small pieces. Microwave for 2 minutes on High. Leave to cool to room temperature (or as near as you have time for).
Preheat the oven to Fan 160C / 180C / Gas 4. Line a roasting tin with tin foil or non-stick baking parchment.
Place the flour in a medium-sized bowl. Sieve if you're feeling virtuous and unhurried.
Chop the remaining 100g milk chocolate into small pieces, around 1 cm square.
Whisk the eggs and sugar until thick and creamy "like a milkshake", which will take 3-8 minutes.
Pour the cooled chocolate mixture over the eggs and fold together gently with a rubber spatula in a figure of eight motion. Don't knock out the air you've just whisked in.
Sift the flour over the mixture and fold this in too.
Stir in the chunks of chocolate, then pour into the tin.
Bake for 25 minutes. If the brownie wobbles in the middle, give it a further 5 minutes until the crust is shiny and papery, and the sides are beginning to come away from the tin.
Leave in the tin until completely cool, then cut into squares.