Made to take over for dinner at M's, along with some mini-pies for lunch at work. Based roughly upon The Original Hungry Monk Banoffi Pie Recipe.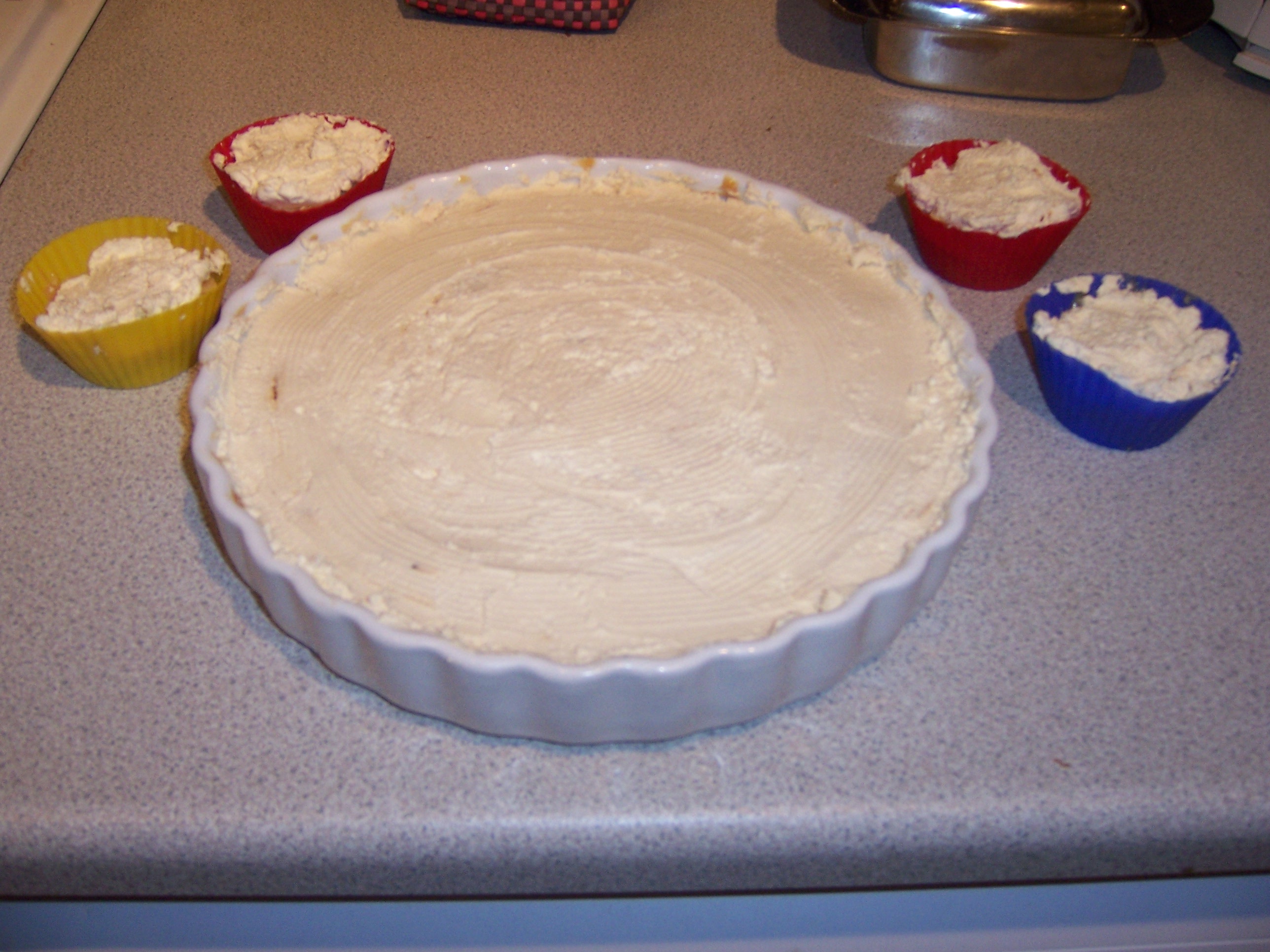 Make the caramel
Caramel seems to be unbuyable at present, but the method of boiling for 3 1/2 hours was a little too much effort. So we tries using the oven instead, which worked very well.
Preheat the oven to 220C.
Pour the condensed milk into a glass pie plate or shallow baking dish (I used a tall souffle one).
Set the dish in a roasting pan and add hot water until it comes halfway up the side of the dish.
Cover the dish tightly with foil and bake for 1 to 1 1/4 hours. Check during baking and add more water if needed.
Remove and leave to cool.
Whisk until smooth.
Make the biscuit base
1 packet hobnobs (350g)
150g butter
Melt the butter and add the crushed biscuits.
Press into a flan dish and refrigerate.
Spread caramel over the biscuit base.
Slice the bananas and spread over the caramel.
Whip the cream, adding 1 tsp crushed instant coffee. Spread over the bananas.
Sprinkled with a little more powdered coffee.
Make the mini-pies in the same way in silicone muffin cases or ramekins.
Addendum
Variations from 2 years ago, to avoid their being lost.
Banoffee Cake
I made 2 sandwich sponge cakes and sliced each in half horizontally. I then prepared some whipped cream with coffee and layered toffee, bananas, and cream on each slice. Mmm.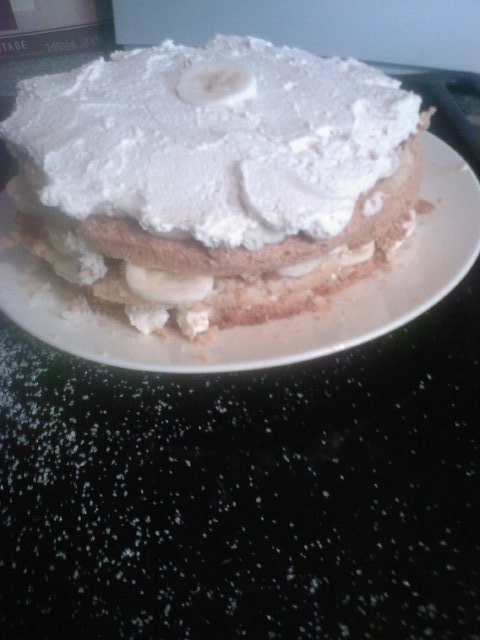 Banoffee-fudge cupcakes
I also made sponge cupcakes, with the addition of small chopped up chunks of fudge. I think another time I'll try flouring them before mixing them into the batter, or use a butter-based cake recipe, as they sank to the bottom of my cupcake liners (and melted and tasted delicious). I then topped each cupcake with toffee, a slice of banana and piped on a swirl of coffee-whipped cream.
Decadence in a bite!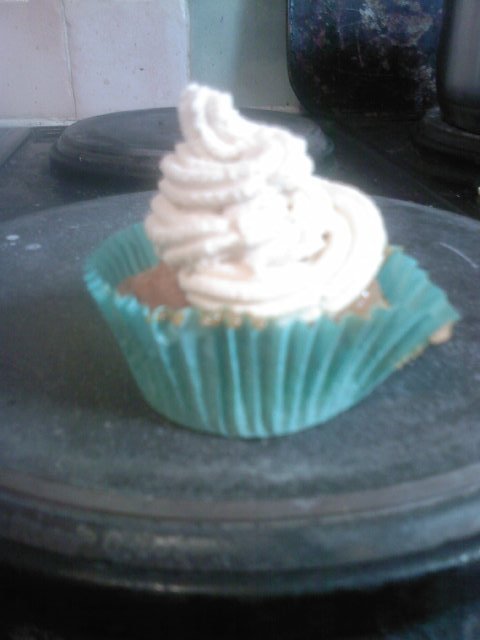 And my comment from back then bears repeating:
Of course the nicest part is that you can just put your spoon into the tin of toffee and eat up a spoonful – all by itself!