This was going to be a winter vegetable pie, but the parsnips were a bit past it. We'd been discussing that we had lots of spinach so I made up a recipe.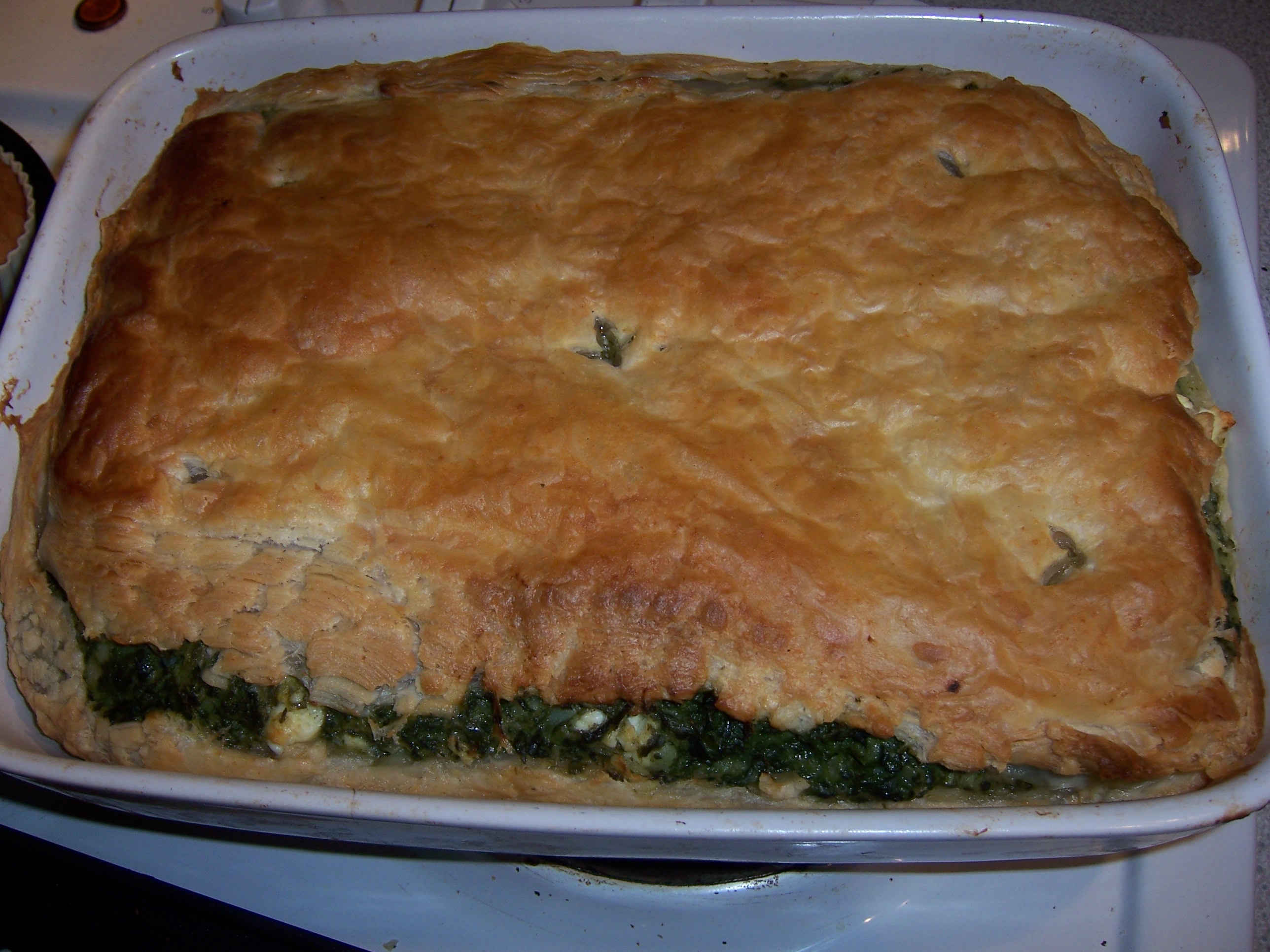 1 pkt puff pastry
1/2 bag frozen spinach
2 potatoes
1 pkt feta
About 1/8 pot of Philadelphia
Nutmeg
Salt and pepper
Olive oil
Microwave the slit potatoes for 3 1/2 mins, turn, and microwave for a further 3 1/2 minutes. Chop into small pieces.
Defrost the spinach in a pan. Add the Philadelphia and chopped feta.
Stir in the nutmeg and season to taste.
Grease the baking dish with olive oil.
Roll out 2/3 of the pastry and add the filling. Cover with the remaining 1/3 of the pastry, lightly stroke with olive oil and bake at 200C for about 30 minutes.