A variation on a chicken curry from 500 Indian Recipes. As it turns out, far too hot for me, but the Penguin liked it.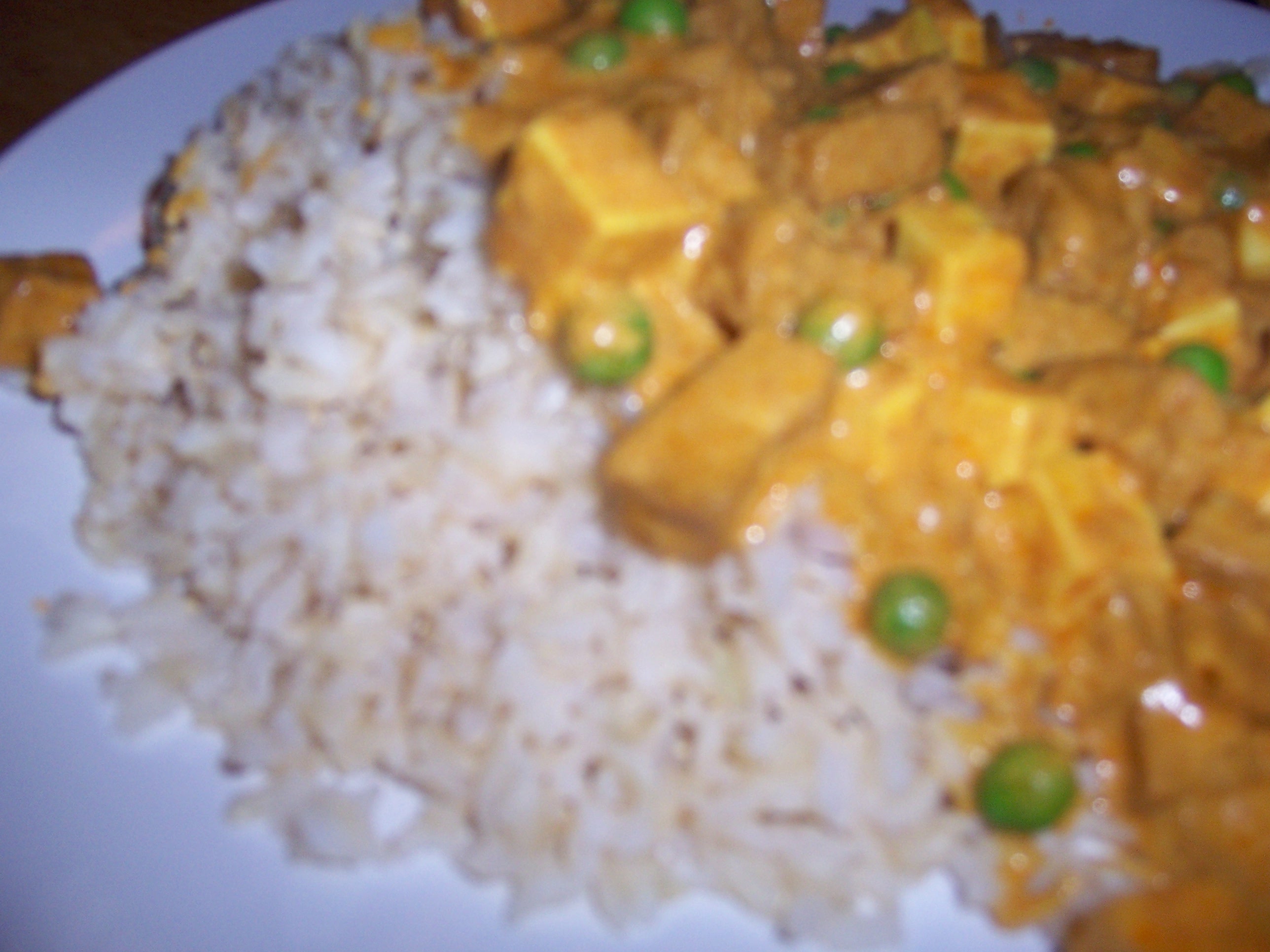 Ingredients
1 packet tofu
2 tbsp tomato puree
3 tbsp natural yoghurt (we used creme fraiche)
50 g fromage frais (we used more creme fraiche)
1 1/2 tsp garam masala
1 tsp crushed garlic (1 clove)
1 tsp grated fresh root ginger (we used powdered)
1 tbsp chilli powder
1/4 tsp ground turmeric
1 tsp salt
1 tsp granulated sugar (we used brown)
2 tsp oil
1 in cinnamon stick
2 black peppercorns
1 1/4 cups water
115g paneer
75g frozen peas, thawed
Method
Mix the tomato puree, yoghurt, garam masala, garlic, ginger, chilli powder, turmeric, salt and sugar in a bowl.
Heat the oil and whole spices in a wok. Then pour the yoghurt mixture into the oil.
Lower the heat and cook gently for about 3 minutes, then add the water and bring to a simmer.
Add the tofu. Stir fry for 2 minutes, then cover and cook for about 10 minutes over a medium heat.
Add the cubed paneer, mix well and cook for a further 5-7 minutes.
Stir in the creme fraiche and peas and heat through. Serve with plain brown rice.
Add the remaining creme fraiche to Lina's plate. She will still fail to eat it all.